Have you reserved your ticket to this afternoon's Innovation Workshop launch?
In case you missed it, here's what you can expect:
Our first session features guest presenters from

Sonru

, who are revolutionising recruitment with automated video interviewing, and

Enboarder

, who are creating engaging onboarding experiences for today's digital generation.

Unlock exclusive discounts and software demonstrations for your organisation.
Chat with like-minded influencers who are driven to challenge the status quo and embrace change.
When: Wednesday 23 May 2018
Time: 4 – 6pm
Where: PKF (Macquarie Room) – 755 Hunter Street, Newcastle, NSW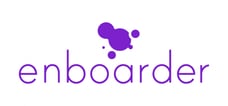 MEET OUR SECOND SPEAKER
RICH BOLDOCK- Growth & Strategy at Enboarder
Rich Boldock's 15+ years career experience spans across customer strategy, enterprise management, and big data within the technology space. Throughout his career, Rich has had the opportunity to work with organisations such as Oracle, LinkedIn and now Enboarder and has gained meaningful insights on the effect employee engagement and employer branding has in business success.
Today, at Enboarder, Rich is responsible for developing strategies to positively impact customer acquisition, retention and engagement in the Asia Pacific region.
How is Enboarder "Changing the way Onboarding is done"?
We are empowering HR to create, test and deploy beautiful communications without the need for IT or a creative department, and lay foundations for great culture shifts and long-term employment. Awarded with the Brandon Hall best onboarding category in 2016, Enboarder has acquired over 100 customers including Westpac, ING Direct, McDonalds, Danone and Electronic Arts. Today the company is rapidly expanding and has established operations throughout the US and Europe.
What do you see as the biggest 'game changer' for HR in the Hunter?
Access to talent through people working in the gig economy and living outside the traditional metro area's.
Do you prefer innovation with a side of Beer, Wine, or Cheese?
That's a tough one... Wine! For medicinal purposes only ;)
For more about Enboarder, visit: https://enboarder.com/
We look forward to an evening of hands on learning and inspiring conversation with you. Come, explore and innovate – and enjoy a glass of champagne along the way.